CBD is a popular natural supplement with incredible health benefits. Due to its properties, it provides pain relief, anxiety, and sleep issues naturally and without the psychoactive effects of THC.
The good news is that CBD oil is legal in Canada and available in Calgary. The bad news is that the industry is largely unregulated, so finding a high-quality and trusted source can feel overwhelming.
Not to worry; we've done the legwork for you. We'll walk you through exactly where to find CBD oil in Calgary from reputable retailers. This will make you more confident about where to buy CBD oil in Calgary.
Ready to discover a new reliable source in Calgary?
Is CBD Oil Legal In Calgary?
In 2018, the federal government legalized cannabis and its derivatives, like CBD, for recreational use. CBD oil that meets strict regulations around THC levels is legal to buy and sell.
Many stores that sell CBD oil have popped up around Calgary, from vape shops to natural health retailers.
While the laws around cannabis in Canada are still evolving, CBD oil with minimal THC is fully legal and safe for most adults.
So shop with confidence while you're in and around Calgary. High-quality, legal CBD oil could be just what you need to improve your health and wellness.
Top Dispensaries In Calgary
Whether you need pet-friendly CBD oils, CBD gummies, or medical cannabis, these dispensaries covered you. Some of them even offer products with zero THC.
Douglasdale Cannabis
Douglasdale Cannabis is a neighborhood store that delivers quality cannabis products. This dispensary is well-versed in the various strains, products, and consumption methods.
Serving southeast Calgary, they are available from 11 -9 pm on weekdays. You can bank on this store for anything from prerolls to vapes to flowers or cannabis products.
They have a reliable team that would help you make an informed choice
It's a store offering a vast collection of products
Douglasdale Cannabis' price list is quite fair and reasonable
CBD Boutique
Located just off MacLeod Trail, CBD Boutique is a popular spot for Calgarians looking to purchase CBD products. It boasts a wide range of CBD oils, topicals, edibles, and other products made from hemp grown in Alberta and British Columbia.
CBD oils range from 250 to 2500mg of CBD and come in natural, peppermint, or cinnamon flavor.
Topical creams, balms, and lotions contain full-spectrum CBD to relieve pain and inflammation.
They also sell THC-free broad-spectrum CBD products for people avoiding THC.
Staff are very knowledgeable about CBD and its benefits and can help you find the right product for your needs.
Hemp Roots
If you are in the deep south of Calgary, Hemp Roots in Seton is a convenient option. They specialize in high-quality CBD derived from hemp plants using solventless extraction methods.
Their tinctures come in 500 to 3000mg of full-spectrum CBD or broad-spectrum THC-free options.
Hemp Roots is one of the few places selling CBD vape products for people seeking a quicker relief method. Disposable vape pens contain 200mg to 500mg of CBD.
They also offer topicals, edibles, capsules, and pet products. Everything is third-party tested to ensure safety, quality, and accurate CBD levels.
Hemp Roots frequently runs sales and promotions to make their products more affordable. They even have a rewards program for frequent shoppers.
Calgary Co-op Cannabis
In select Calgary Co-op locations, you'll find a licensed cannabis retailer that sells a range of CBD products in addition to cannabis.
Their CBD selection includes oils, capsules, gummies, chocolates, and topicals from Aurora, Tweed, and Tokyo Smoke.
Prices are often higher than independent dispensaries, but the convenience can't be beaten.
Cannabis consultants can guide finding the right CBD product based on your needs and experience level.
As the CBD market grows, more and more retailers offer these popular hemp-derived products. Use online reviews or ask friends for recommendations to find a dispensary that suits your needs.
Online Retailers That Ship to Calgary
Besides physical stores, you can order online and deliver your products to your doorstep.
CBD Oil Direct
CBD Oil Direct is one of the largest CBD oil retailers in Canada. They offer various full-spectrum and THC-free CBD oil products from organically grown hemp.
Their tinctures come in concentrations ranging from 250mg to 5000mg of CBD per bottle, so you can choose a strength based on your needs. The best part is CBD Oil Direct frequently runs sales and promotions where you can save a whopping 15-30%.
They offer free shipping in Canada on orders over $99 and ship using Canada Post Expedited Parcel. So expect your order within 2 to 3 business days in Calgary.
Grasscity
Grasscity started as a cannabis culture shop but now sells high-quality CBD products. They source their CBD oil from organic hemp plants grown by licensed producers.
Grasscity's CBD oil comes in two concentrations: 8% CBD (800mg) and 20% CBD (2000mg). Hence, you have options for both low and higher doses.
This store ships from within Canada using Xpresspost shipping. That's why receiving your package typically takes 1 to 2 days after processing.
Buy CBD Oil Canada
Buy CBD Oil Canada is an Ontario-based CBD retailer that ships throughout Canada. They offer full-spectrum CBD oil tinctures with concentrations from 500mg up to 5000mg of CBD.
Their oils are THC-free, non-GMO, and made from organically grown hemp plants. Buy CBD Oil Canada aims to provide natural wellness through high-quality CBD products at affordable prices. On all orders, they offer a price match guarantee and free Xpresspost shipping in Canada. Expect your order to arrive within 1 to 2 business days if shipping to an address in Calgary.
Things to Consider When Buying CBD Oil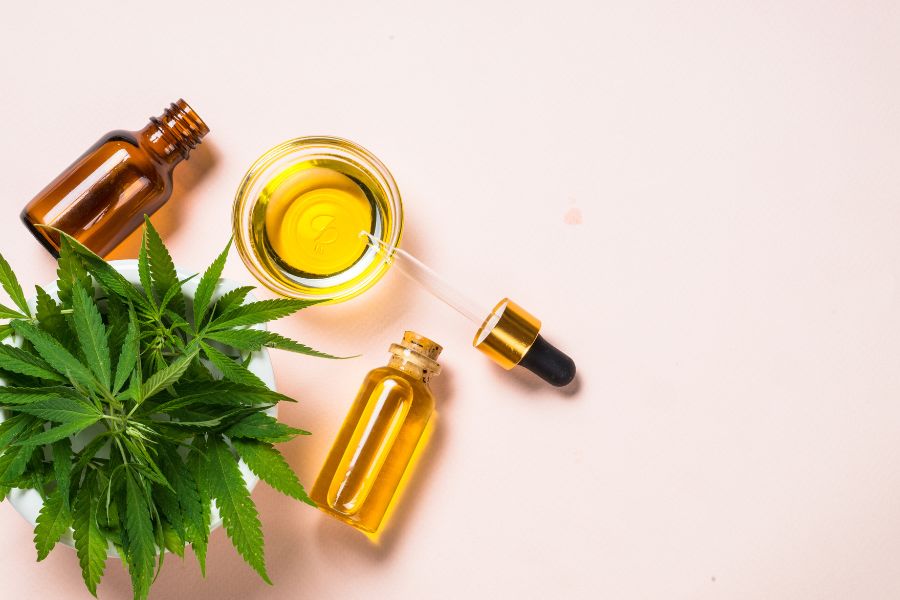 When purchasing CBD oil in Calgary, there are several factors to keep in mind. The quality and effectiveness of CBD products vary significantly between brands and even within a brand's product line.
Do some research to ensure you're getting the highest quality CBD for your needs.
Source of Hemp
The hemp plant is a bio-accumulator, meaning it absorbs everything in the soil it's grown in, including heavy metals and pesticides.
Surf for CBD oil from brands that source their hemp from organic farms or those following natural growing practices. Moreover, local Canadian hemp is ideal. Avoid imported hemp, which may not follow the same standards.
Concentration
CBD oil comes in different concentrations, from 100 mg up to 3,000 mg or more per bottle. Choose a concentration that matches your needs.
Start with a lower dose and gradually increase until you find the right amount. You may need a higher concentration when dealing with chronic pain or anxiety. At the same time, people seeking general wellness may need less.
Full Spectrum vs. Isolate
Full-spectrum CBD oil contains all the compounds found in the hemp plant, including THC (usually less than 0.3%), CBD, flavonoids, and terpenes.
The compounds work together to produce an "entourage effect" to enhance the benefits. CBD isolate is pure CBD with no other compounds. Full spectrum is generally considered more effective, but CBD isolate may be better for someone subject to drug testing.
Third-Party Testing
Reputable CBD brands will send samples of their products to an independent third-party lab to test for things like potency, heavy metals, pesticides, and solvents.
Look for the lab results or certificate of analysis on the brand's website before purchasing. If they don't provide testing results, keep looking. Your health is worth the extra effort.
Summary
With the popularity of CBD products on the rise, more shops are sure to start carrying a variety of CBD oils and tinctures.
For now, you've got some great options for getting high-quality CBD oil made from organic hemp plants. Head to one of these shops, talk to the staff about their products and find an oil that works for you.
CBD oil has many potential benefits, from relieving anxiety and stress to helping reduce inflammation and chronic pain. Once you start using CBD oil, you'll likely become a lifelong fan.
Furthermore, Calgary is not only teeming with excellent shops that cater to CBD enthusiasts but also relatively offers city nightlife activities, arts, culture, and more.